U.S. Micro-Solutions, Inc.
An Environmental Microbiology Laboratory
At U.S. Micro-Solutions, we specialize in the analysis of bacteria and fungi from indoor environments, medical devices, water, and pharmaceutical sterile compounding settings (USP).
Our laboratory is ISO17025 certified and CGMP compliant.
Whether you are a cleanroom certifier, pharmacist, water treatment professional, industrial hygienist, or mold remediation specialist, we can assist you with choosing the right sample and the right test to meet your specific needs.  Want to learn more? Call us today at 724-853-4047.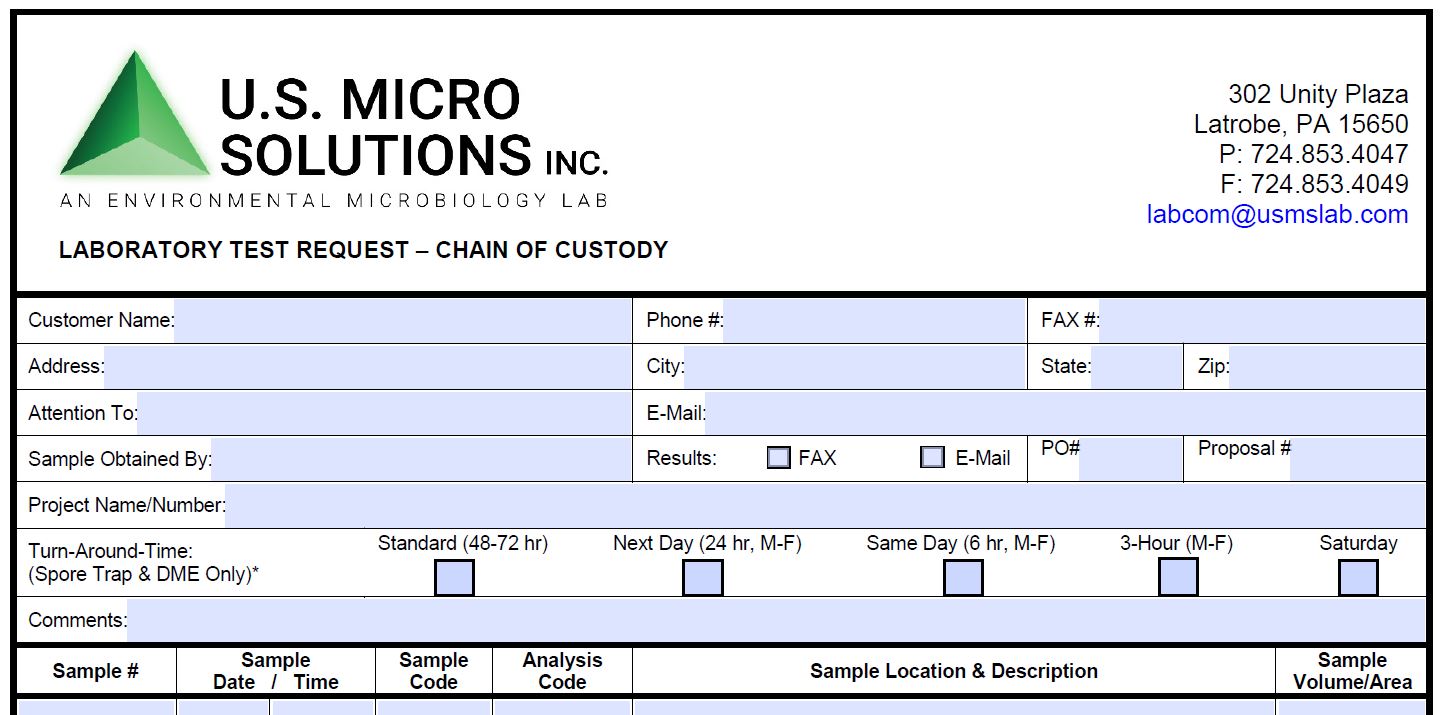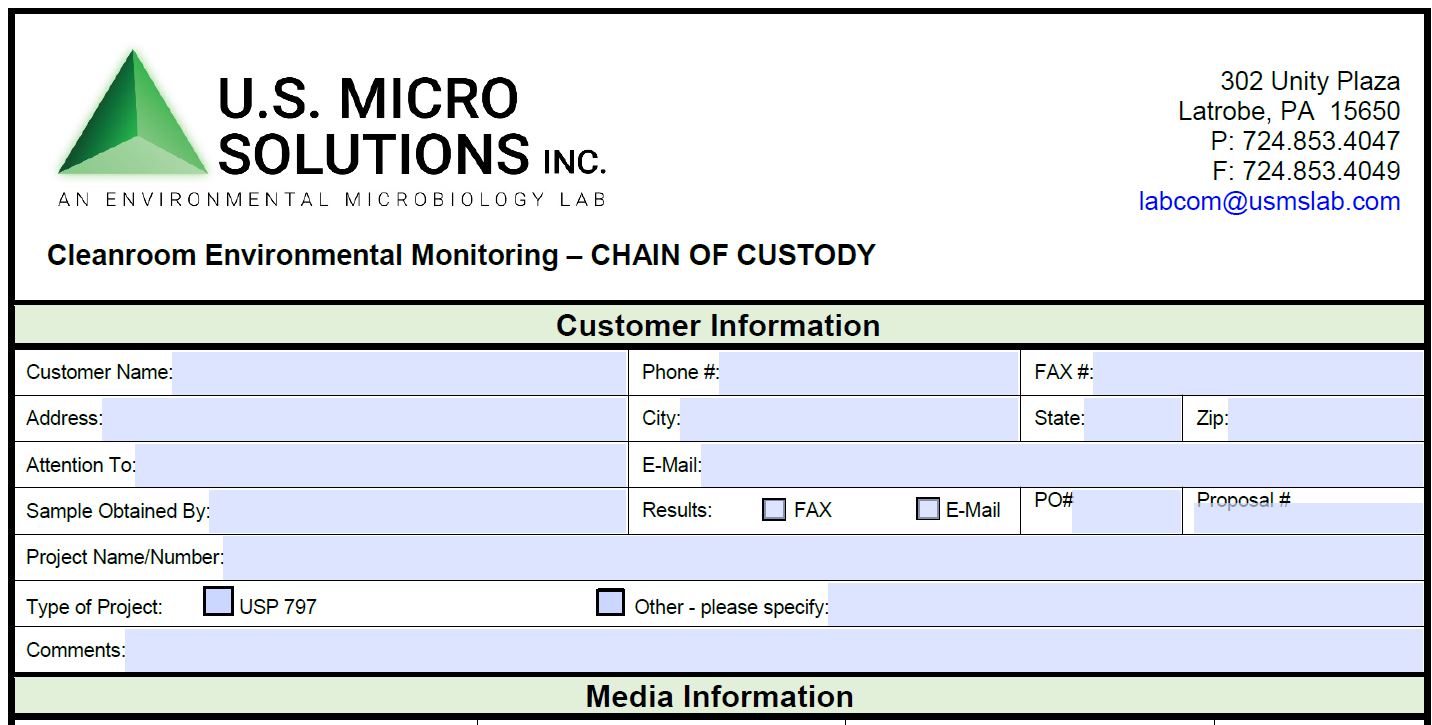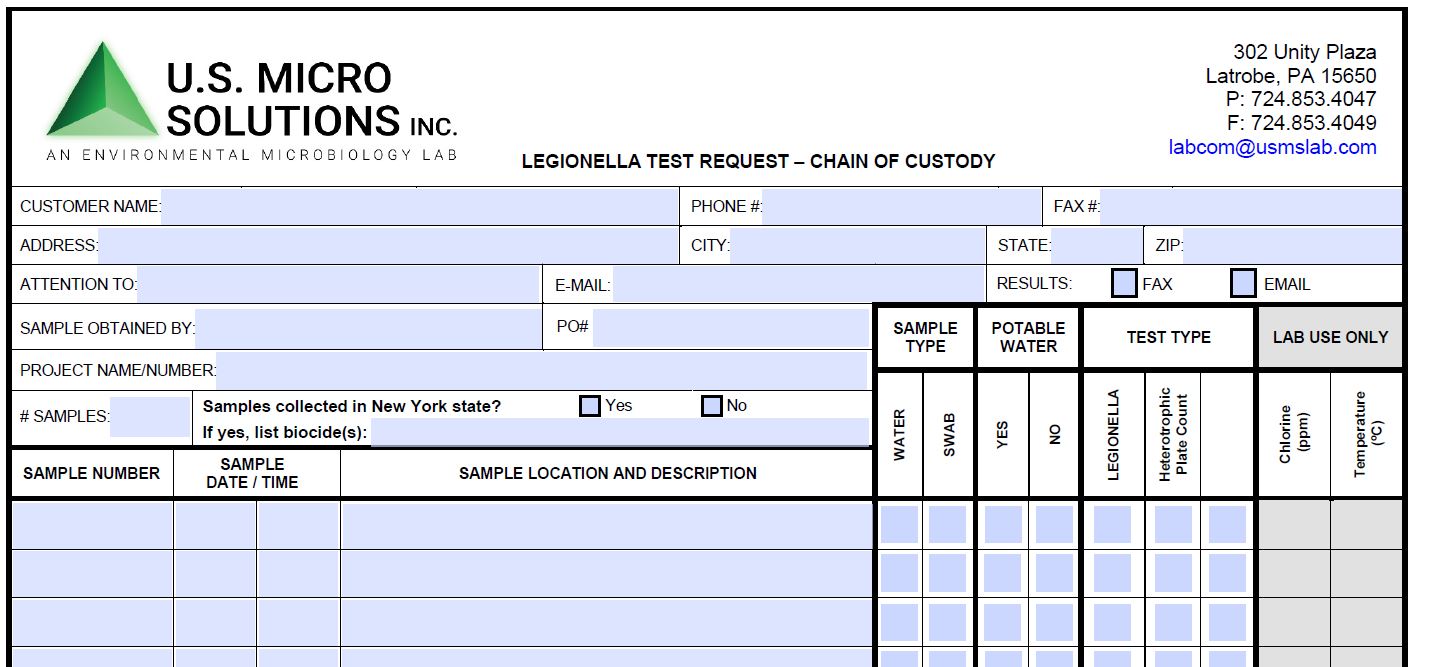 Instructions for Fillable Forms
We strongly recommend that you do not fill in a form while it is displayed within your browser. You will lose all entered data if you browse to other web pages or inadvertently click on the "back" or "forward" buttons on your browser.

We recommend saving a copy of the form to your computer before filling it out. Use the tab key to move from field to field, completing all fields for each sample. The person relinquishing the samples must sign the form. Failure to complete and sign the Chain of Custody will cause delays in your project analysis. ​

The most up-to-date COC forms can be found in the links above. It is always a good idea to refresh the browser page to ensure access to the most recently uploaded forms. This can be done by clicking the circular arrow near the top search/address bar of your browser window. ​

Send the completed form with your samples or via fax or email. Please call 724-853-4047 if you have questions or need assistance.
Send Your Forms To:
U.S. Micro-Solutions, Inc.
302 Unity Plaza
Latrobe, PA 15650
Don't miss an update
Sign up for our Newsletter list to receive notification of when new Chain of Custody forms have been uploaded.