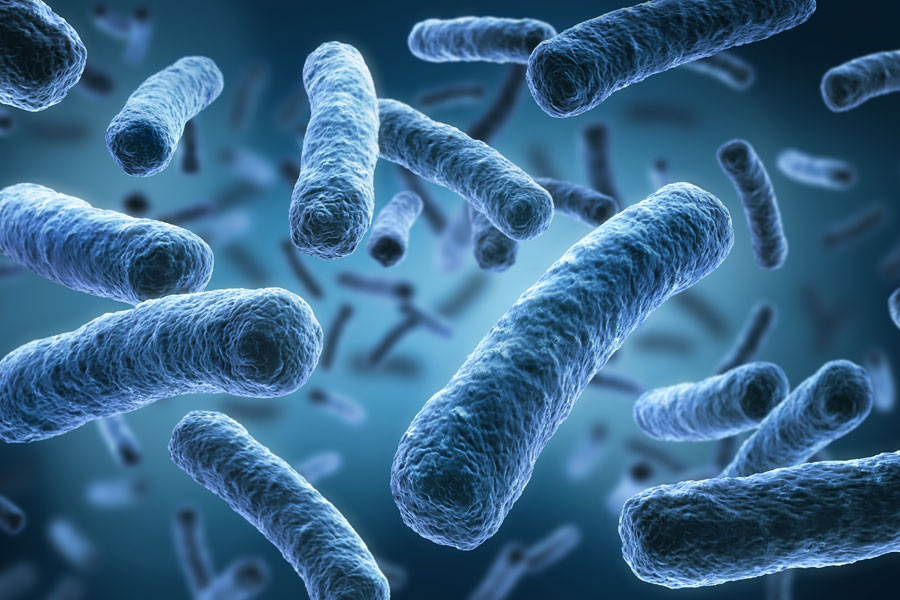 A Bacillus by Any Other Name….still produces spores
May 19, 2022
U.S. Micro-Solutions & Stratix Labs Announce Collaboration to Provide Surface Sampling Competency Testing for USP <797> Compliance Using Enverify™ Microbial-coated Test Surfaces
U.S. Micro-Solutions, Inc. a leading laboratory that provides microbiology testing services for sterile compounding pharmacies, and Stratix Labs, a biomaterials company manufacturing innovative standard-setting products for surface sampling competency testing and other microbiology applications, have announced a partnership to offer surface sampling competency testing using Enverify™ standardized microbial-coated test surfaces.
This collaboration between U.S. Micro-Solutions and Stratix Labs provides a convenient solution for sterile compounding pharmacies to comply with the new USP <797> requirements for surface sampling competency demonstration by pairing the Enverify™ Sampling Competency Kit with U.S. Micro-Solutions' testing and analysis services.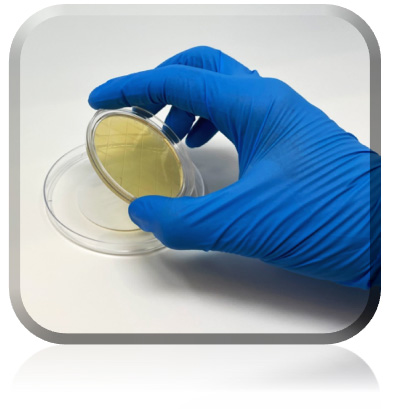 Published revisions to USP <797>, including new environmental monitoring and surface sampling requirements, will be implemented on November 1st, 2023. The new requirements state that all personnel who collect surface samples must be trained and demonstrate competency at least every 12 months. The Enverify™ Sampling Competency Kit was designed to meet this need by enabling assessment of adequate sampling technique and proper aseptic technique.
Enverify™ microbial-coated test surfaces are a first-of-their-kind tool for evaluating surface sampling performance in a standardized, objective manner. Enverify™ Test Surfaces contain a precise quantity of safe-to-handle BSL1 microorganisms, are stable at 2-8ºC, and can be shipped anywhere in the world – enabling convenient use of the kit at any facility with basic BSL1 precautions. Samples following use of the kit are simply shipped to U.S. Micro-Solutions for analysis and reporting. Participants receive a Performance Report detailing the quantitative results and a Certificate of Performance if competency was successfully demonstrated. Documentation can be utilized to satisfy USP <797> requirements for personnel training and qualification.
"We are excited to collaborate with U.S. Micro-Solutions and provide this important new solution to sterile compounding pharmacies as they adjust to comply with the new USP <797> requirements coming into effect this year," said Stratix Labs CEO Mark Mulvahill.
"As an industry leader in USP <797> microbiology testing, we always strive to offer our clients the best in laboratory services and technology.  We are thrilled to be able to partner with Stratix Labs to offer a first-of-its-kind competency test which is perfectly suited to satisfy the requirements of USP <797>", said Deanna Kiska, President of U.S. Micro-Solutions, Inc.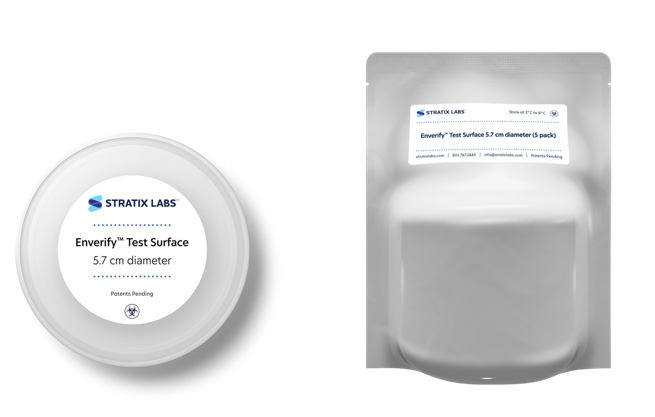 To learn more about the Enverify™ Sampling Competency Kit offered through U.S. Micro-Solutions, please visit: https://www.usmslab.com/enverify-sampling-competency-page/
To learn more about Enverify™, please visit: https://stratixlabs.com/enverify-overview
About Stratix Labs Corporation
Stratix Labs is a biomaterials company based out of St. Paul, Minnesota. Using a proprietary technology for preserving microorganisms, Stratix Labs creates innovative standard-setting products that advance microbiology in research, development, and quality control applications. For more information visit www.StratixLabs.com.
About U.S. Micro-Solutions Inc.
U.S. Micro-Solutions, Inc, is an ISO 17025 accredited, CGMP compliant environmental microbiology laboratory specializing in the analysis of bacteria and fungi from pharmaceutical sterile compounding settings (USP <797>).  We provide culture analysis and organism identification, equipment rental, USP media, sampling competency testing, and technical guidance.  We are committed to providing exceptional quality, outstanding customer service, and competitive prices. For more information and to view our other test offerings, please visit www.USMSLAB.com.